Operations
·
Stora Sundby, Sweden
Felsökare inom elektronik
Är du erfaren inom elektronik? Gillar du felsökning och kvalitet? Då har vi rollen för dig!
Välkommen till ett snabbväxande, internationellt företag som ligger i framkanten av ny teknik. Westermo utvecklar och producerar avancerade produkter för industriell datakommunikation som används i kritiska system och tuffa miljöer. Våra produkter är väldigt robusta och säkra, vilket är värdefullt för våra kunder.
Vi ser stora tillväxtmöjligheter i våra marknader. Arbetsmiljön är väldigt dynamisk och vi värdesätter lojalitet och laganda. I vår platta organisation tar vi eget initiativ och ägarskap, och jobbar tillsammans för att lösa uppgifter.
På Westermo är vi kända för att våra produkter, tjänster och support håller väldigt god kvalitet. Med det sagt kan det ändå hända att våra produkter behöver felsökas och åtgärdas. I dagsläget är vi tre personer som jobbar med felsökning i teamet Customer Repair i vår fabrik i Stora Sundby mellan Eskilstuna och Arboga, men på grund av kommande pensionsavgångar behöver bli fler för att hålla vår höga kvalitet.
Är du vår nästa Felsökare?
Som felsökare jobbar du i ett team med att felsöka och åtgärda problem i våra produkter (routrar och switchar). Du jobbar hands-on med produkterna, mäter och felsöker dem samt dokumenterar ditt arbete löpande. Du samarbetar med dina närmsta kollegor, men även kollegor i t.ex. kvalitetsteamet. Som felsökare har du kontakt med kunder för att förstå problemställningen och förklara lösningarna. Vi arbetar i affärssystemet IFS i hela företaget, och i det kommer även du arbeta.
Så, vem letar vi efter?
Vi letar efter en analytisk problemlösare som är duktig på kommunikation. Du har djup elektronik-förståelse och van att jobba med elektronik. Du har kunskaper i mätteknik och att hantera mätinstrument. Du är en team-player som sätter kvalitet och kunden i fokus.
Krav:
Elektronikutbildning från Högskola eller Yrkeshögskola
Analytisk förmåga
Duktig på att dokumentera
Meriterande:
Erfarenhet av att jobba i affärssystem, särskilt IFS
Kunskaper i Linux, Lab-View och Boundary Scan
Nätverkskunskap
Vad vi erbjuder dig:
Goda möjligheter för personlig utveckling, motiverade och kompetenta kollegor. Ett moget och omtänksamt ledarskap, bra förmåner och stimulerande arbete. Med vårt fokus på en hälsosam och rolig arbetsplats med regelbundna företags- och teamaktiviteter, erbjuder vi en miljö där du kan prestera och trivas!

Praktisk information:
Anställningsform: Tillsvidare
Anställningsort: Stora Sundby, ca 25 minuter utanför Eskilstuna
För mer information, kontakta: Kvalitetschef Erik Linder; erik.linder@westermo.com eller Rekryterare Elin Sandell; elin.sandell@westermo.com
Westermo är en ledande leverantör inom Industriell Datakommunikation. Vi går till marknaden genom våra egna säljbolag på nyckelmarknader i Europa, Nordamerika, Australien och Asien, men också genom distributörer och OEM kunder i hela världen. Vi utvecklar och tillverkar i Sverige, Irland, Schweiz och Tyskland. Westermo grundades 1975 och har idag över 380 anställda om en omsättning på över 800 MSEK. Företaget ägs i sin helhet av Beijer Electronics Group, som är listad på börsen.
Department

Role

Repair Engineer

Locations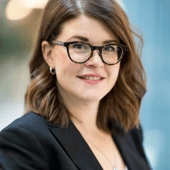 Contact
Elin Sandell
HR Specialist Recruiting – Opportunities for Students & Graduates
At Westermo;
We respect each other and recognize everyone's contribution
We play to win, and we play fair
We openly share knowledge and are curious to learn from others
We think reliability and robustness in everything we do
About Westermo
Westermo is a leading supplier of industrial data communication solutions used in mission critical installations. The very robust and secure communication networks built with our products provide a high value for our customers.
Westermo was founded in 1975 and has a turnover in excess of 830 MSEK. We are a wholly owned subsidiary of Beijer Electronics Group with a global presence in key markets on every continent through our local sales units, subsidiaries, distributors, and OEM customers.
We are focused on leveraging growth opportunities in our market and are devoted to delivering the world's best industrial networks. This is achieved through a very dynamic work environment where teamwork and loyalty are valued.
Strong and honest relationships with colleagues, customers, and suppliers are important to us. We have an open culture where we share knowledge, learn from one another and explore new ideas, allowing us to constantly improve.
Operations
·
Stora Sundby, Sweden
Felsökare inom elektronik
Är du erfaren inom elektronik? Gillar du felsökning och kvalitet? Då har vi rollen för dig!
Loading application form
Already working at Westermo?
Let's recruit together and find your next colleague.